WELCOME TO THE WEBSITE FOR BESTSELLING AUTHOR JONNIE JACOBS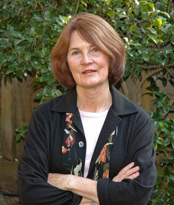 Greetings, and welcome to my website. I'm delighted you clicked your way here.
I'm an attorney (no longer practicing), a mother (two boys, both in their thirties), an amateur quilter, an even more amateur photographer, and an avid reader. I'm also the author of fifteen mystery and suspense novels, several short stories and numerous essays. My books are available in print, multiple digital formats and, in growing numbers, as audio books.
So why do I write crime fiction? I like bringing a sense of justice and order to the world (something often missing in real life). I like wrapping up the loose ends, knowing what happened and why (something else sorely missing in the everyday world). But mostly, I'm fascinated by people's stories. I'm interested in exploring how people interact and why they do what they do. I look upon the mystery as the frame on which to hang the human drama that is the core of virtually all storytelling.
LOOK FOR WHAT THE WIDOW KNEW, A KALI O'BRIEN NOVELLA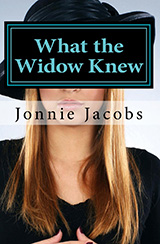 Available in print and digital formats, and as part of the Sleuthing Women 2 collection of 10 mystery novellas.
In this novella addition to the best-selling Kali O'Brien legal mystery series, attorney Kali O'Brien takes on the case of a young widow accused of murdering her much older, and very wealthy, husband. As evidence mounts and other possible suspects are eliminated, Kali's doubts about her client's innocence grow. As if that weren't troubling enough, Kali is also grappling with her feelings for long time boyfriend Detective Bryce Keating.
What the Widow Knew is available from Amazon, Barnes & Noble, iTunes Bookstore, Kobo and IndieBound.
Feel free to read excerpts, sit in on interviews, read my bio, check out the booklist—and most of all, to write me. I'd love to hear from you.
© Jonnie Jacobs. Web site by interbridge.